52 in 52 Week 17: The Diary of Anne Frank
What an absolutely beautiful book. This was an amazingly bright and perceptive young girl. I cannot believe that I have waited so long in life to read/listen to this book. I think it should be on everyone's "must read" list!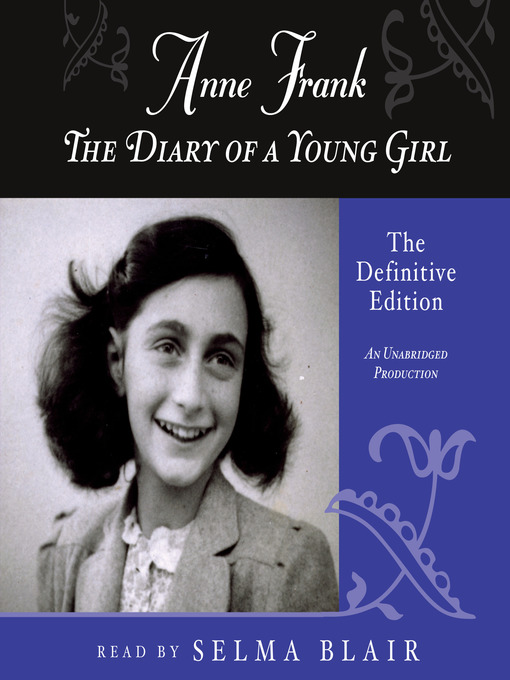 I began reading it and didn't realize that it was Holocaust Remembrance Week. I mourn the loss of this bright light.
"The best remedy for those who are afraid, lonely or unhappy is to go outside, somewhere where they can be quite alone with the heavens, nature and God. Because only then does one feel that all is as it should be and that God wishes to see people happy, amidst the simple beauty of nature. As longs as this exists, and it certainly always will, I know that then there will always be comfort for every sorrow, whatever the circumstances may be. And I firmly believe that nature brings solace in all troubles."

―

Anne Frank

,

The Diary of a Young Girl
"I don't want to have lived in vain like most people. I want to be useful or bring enjoyment to all people, even those I've never met. I want to go on living even after my death!"

―

Anne Frank
"I want to go on living even after my death! And therefore I am grateful to G-d for this gift, this possibility of developing myself and of writing, of expressing all that is in me. I can shake off everything if I write; my sorrows disappear; my courage is reborn. But, and that is the great question, will I ever be able to write anything great, will I ever become a journalist or a writer?"

―

Anne Frank

,

diary of Anne Frank
"People who have a religion should be glad, for not everyone has the gift of believing in heavenly things. You don't necessarily even have to be afraid of punishment after death; purgatory, hell, and heaven are things that a lot of people can't accept, but still a religion, it doesn't matter which, keeps a person on the right path. It isn't the fear of God but the upholding of one's own honor and conscience. How noble and good everyone could be if, every evening before falling asleep, they were to recall to their minds the events of the while day and consider exactly what has been good and bad. Then, without realizing it you try to improve yourself at the start of each new day; of course, you achieve quite a lot in the course of time. Anyone can do this, it costs nothing and is certainly very helpful. Whoever doesn't know it must learn and find by experience that: "A quiet conscience mades one strong!"

―

Anne Frank

,

The Diary of a Young Girl
"In spite of everything I still believe that people are really good at heart. I simply can't build up my hopes on a foundation consisting of confusion, misery, and death. I see the world gradually being turned into a wilderness, I hear the ever approaching thunder, which will destroy us too, I can feel the sufferings of millions and yet, if I look up into the heavens, I think that it will all come right, that this cruelty too will end, and that peace and tranquility will return again."

―

Anne Frank

,

The Diary of a Young Girl
Update May 22, 2014: It was our immense privilege to go through the rooms of the house on a one day visit to Amsterdam. Sobering and real. Tears.