52 in 52 Week 10:The Tempest by William Shakespeare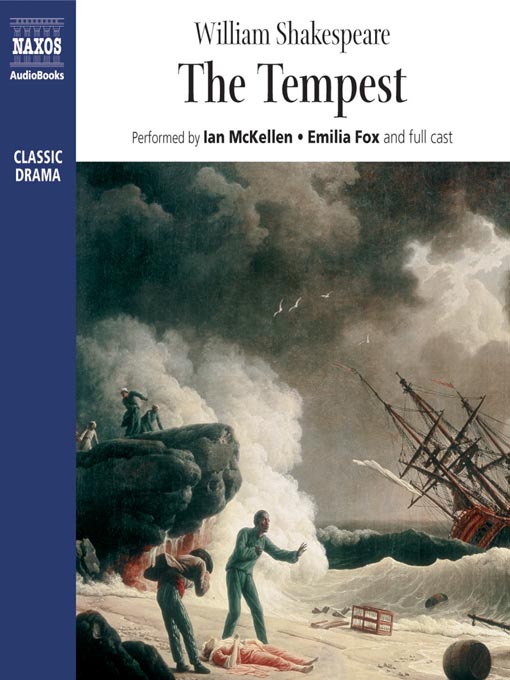 ". . . We are such stuff
As dreams are made on, and our little life
Is rounded with a sleep." (Prospero, Act IV, i)
I feel as though in a dream. I loved this play. What is it about Shakespeare that brings me such peace. I know not what.
In one of my books, this is under the "Romances." If that is the case, it is my first one. Another book puts it in the "Comedies" of which I have read many (I believe it is wise to start with the Comedies to warm yourself up to the Bard). The Book of Great Books classifies it as a "Romance; tragicomedy" which makes it fit in all categories but the Histories!
Do I take part: t

he rarer action is

In virtue than in vengeance: they being penitent,

The sole drift of my purpose doth extend

Not a frown further. Go, release them, Ariel.

My charms I'll break, their senses I'll restore,

And they shall be themselves (V,i)
It is a moral tale, and Shakespeare hits the right notes.
I knew nothing about this one before I set sail with it upon the tempestuous sea except that my previous book,
Brave New World
, derives its name from one of the lines in Act V,i:
How many goodly creatures are there here!
How beauteous mankind is!
O brave new world!
That has such people in it! - Miranda
This is play is so delightful! I don't want to spoil the plot.
Look at the picture of the cover, and you will get an idea of the beginning. This play
has all the elements that make for delight: good, evil, love, forgiveness, and freedom!
About the Naxos Audio version: BRAVO!!!! I continue to say this,
Shakespeare was meant to be acted rather than read. So, this was lovely to listen to as I followed along.
I knew the gentle father and Miranda were familiar voices. So, I was delighted to discover it was Ian McKellen and Emilia Fox! Then, my joy was made complete to hear another British favorite, Benedict Cumberbatch, as the wonderful, Ferdinand.
Here is the full cast:
CAST
Alonso, King of Naples – Roger Hammond
Sebastian, his brother – John McAndrew
Prospero, Duke of Milan – Ian McKellen
Antonio, his brother, the usurping Duke of Milan – Neville Jason
Miranda, daughter of Prospero – Emilia Fox
Ferdinand, son to the King of Naples – Benedict Cumberbatch
Gonzalo, an honest old councillor – David Burke
Adrian, a lord – Simon Treves
Francisco, a lord – Tim Bentinck
Caliban, a savage and deformed slave – Ben Onwukwe
Trinculo, a jester – Ian Talbot
Stephano, a drunken butler – John Hodgkinson
Master – Simon Treves
Boatswain – Tim Bentinck
Ariel, an airy spirit – Scott Handy
Juno – Elaine Claxton
Ceres – Laura Paton