52 in 52 Week 7: Shakespearean Tragedy - Romeo and Juliet
I wanted to wait until Valentine's Day to read this, but I couldn't wait. It is during Valentine's Week though!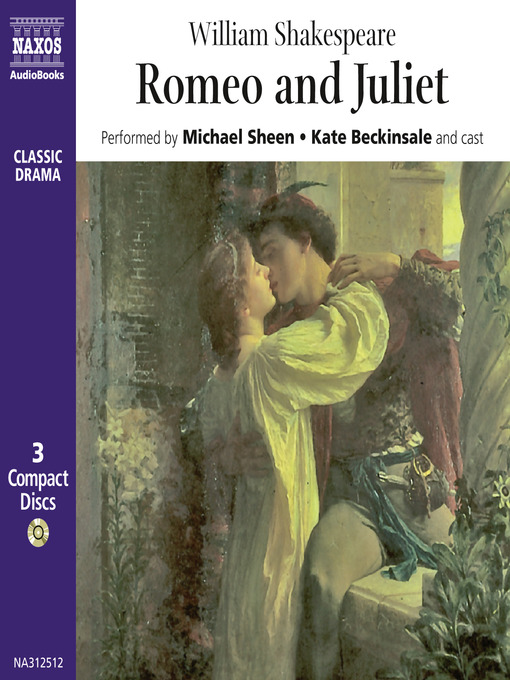 "My bounty is as boundless as the sea,
My love as deep; the more I give to thee,
The more I have, for both are infinite.
Isn't that just beautiful? I read this by the sea in Waikiki and was so moved. What an amazing and tragic love story.
Last month, one of my sons' friends expressed how vehemently he hated having to read this play for one of his classes in high school. Another reason why I think that some classics are best left when a person is older and can truly appreciate it! We all need to "ease into him. I started my kids in elementary school on the "cereal" of Shakespearean comedy by reading them Lois Burdett's Shakespeare Can Be Fun series. Then, I took them to plays based on those versions put on by our local community college. By the time they were in middle school, I took them to great productions of the comedies, and they were hooked. When I taught it in high school, we read the comedies together and used props. Then, we watched a good movie rendition, complete with fun snacks. But I digress.
I have never read this play and had only seen the Franco Zeffirelli 1968 movie version (which I didn't particularly care for). The play is so beautiful and so very sad.
Two young people from two opposing families fall hopelessly in love, and they throw caution to the wind and unite.
The moral compass in this movie is definitely Friar Lawrence:
"These violent delights have violent ends
And in their triumph die, like fire and powder,
Which as they kiss consume: the sweetest honey
Is loathsome in his own deliciousness
And in the taste confounds the appetite:
Therefore love moderately; long love doth so;
Too swift arrives as tardy as too slow."
Too bad the Friar's letter did not arrive in time. :(
The Cast:
Romeo – Michael Sheen
Juliet – Kate Beckinsale
Chorus – Philip Madoc
Prince – Norman Rodway
Capulet – David Bradley
Lady Capulet – Frances Barber
Montague – Edward de Souza
Lady Montague – Judy Loe
Nurse – Fiona Shaw
Friar Lawrence – Heathcote Williams
Mercutio – Anton Lesser
Tybalt – Jasper Britton
Paris – Ronan Vibert
Benvolio – Simon Harris
Friar John/Apothecary/Cousin Capulet – Peter Yapp
Balthasar/Servant – John Paul Connolly
Peter/Abram – Jason Cheater
Samson – John Summerfield
Gregory – Hywell Simons