14. Celebration of Discipline by Richard Foster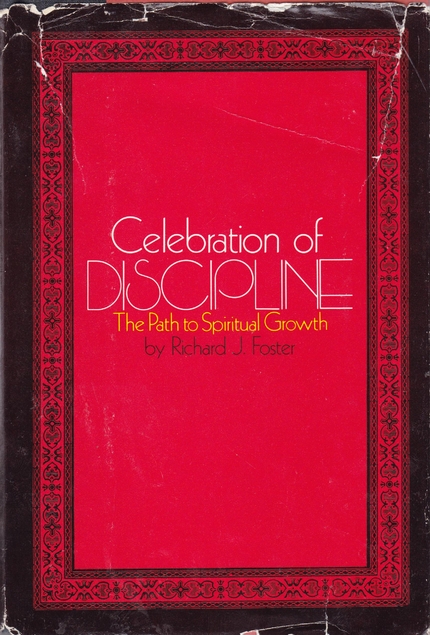 This is a reread. It all started because I had linked my Bible Book Club site to a PDF of the chapter on fasting from this book. When I was editing my blog (www.3yearbiblebookclub.blogspot.com) , the PDF was no longer there. So, I searched for it. I didn't find it, but I found that there was a DVD curriculum on this book:
http://lifespringsresources.com/products/curriculum/curriculum-of-christlikeness/celebration-of-disciplne-dvd-kit (This is the only place I could find it, but it is lovely. It is really expensive shipping though!)
So, I ordered the DVD curriculum and invited a friend (who invited a friend) to read the book and watch the curriculum. We have even taken a field trip for the solitude and prayer chapters (see my post from last week).
The two other people in this group have the newer version, but I am reading my old copy (image above) one that I got in the 80's that brings back fond memories of reading this book when I was a fairly young believer!
This is a foundational book for growth in Jesus. I highly recommend it!